so, i haven't written at ALL about the rollercoaster craziness that has been the campaigns leading up to the american elections. the silence on this blog totally belies my complete and utter obsession with the whole thing, really.
but then, i came across
this
today.
dear
New Yorker,
now
this
is satire: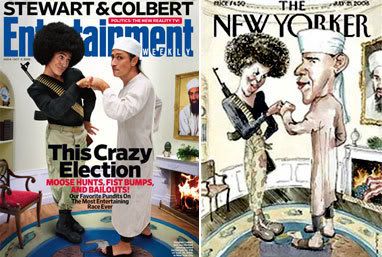 lurve,
negrits.
source
thanks to
The Snob
for the inspiration.